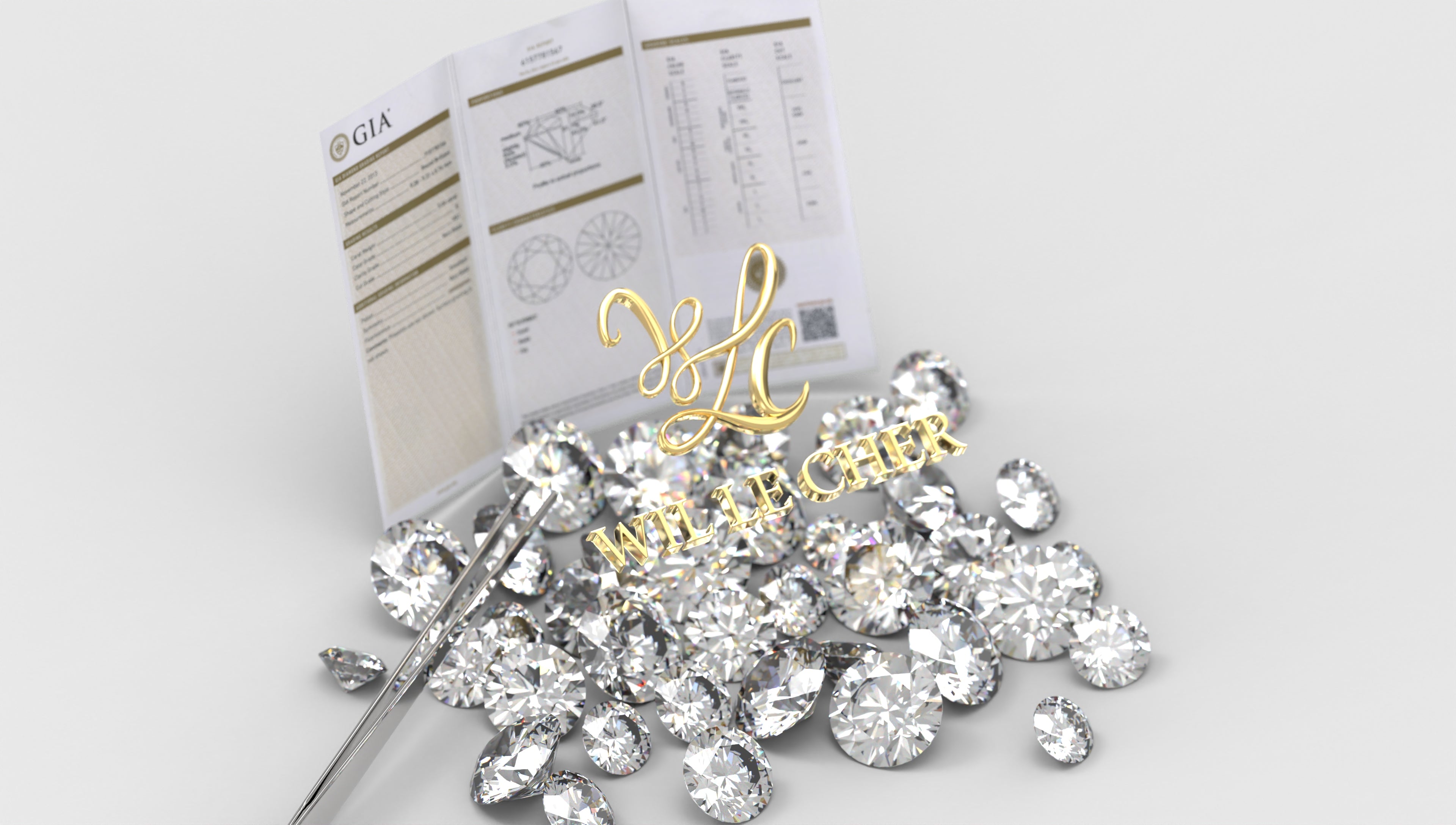 The diamond
"The diamond is eternal"
Everything you need to know about diamonds
Diamonds are classified, internationally, precisely according to 4 evaluation criteria (the 4Cs).
The most coveted and therefore the highest in budget combine the excellence of these 4 criteria: CUT (size), COLOR (color), CLARITY (purity) and CARAT (weight)
diamond buyback
diamond buyback
our services
diamond buyback
at the best price
Maximize the value of your diamond jewelry with our discreet and reliable buyback service at Wil Le Cher.
EXPERTISE
At Wil Le Cher, we offer a diamond buyback service managed with the greatest attention and respect for the integrity and quality of the precious stones. We work with gemological experts to evaluate each diamond and offer fair and equitable pricing.
Our diamond buyback process is simple and discreet, with a confidential appraisal and professional consultation. We are here to help you unlock the value of your diamonds with confidence, with professional, elegant and sophisticated service that reflects the quality and finesse of our brand.
invest in diamond
Wil Le Cher, your accomplice in making your diamond dreams come true, whether they are wise investments or proofs of love. Our experts find the ideal diamonds for you. Make a unique deal by accessing exceptional gems, adapted to your wishes and at advantageous prices.